At RMC Motorsports we build lasting relationships with our customers offering consultation and guidance in choosing what is right for your vehicle and goals. The shop was opened to fill a void in the performance and race community in Las Vegas. We build our own engines and performance setups based on years of experience in competitive motorsports. We race what we build. Every project is unique with specific goals, and we take the time to help you create the best setup for your application. RMC Motorsports encourages motorsport competition and partners with organizations that share our passion for racing.
Treat The Vehicles Like Own
We at RMC take the time and care to develop or diagnose each vehicle with the utmost care and consideration.

Maintenance & Repair & Bolt-on Modifications

Electronics

Race Car Preparation & Track Support

Engine Building

Wheels/Tires

Suspension

Alignment

Corner Balance

Dyno Tuning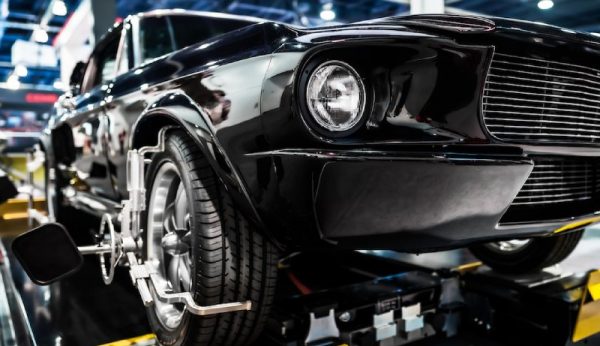 Maintenance & Repair & Bolt-on Modifications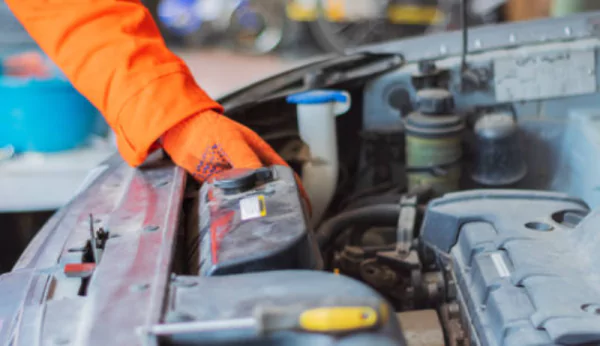 Race Car Preparation & Track Support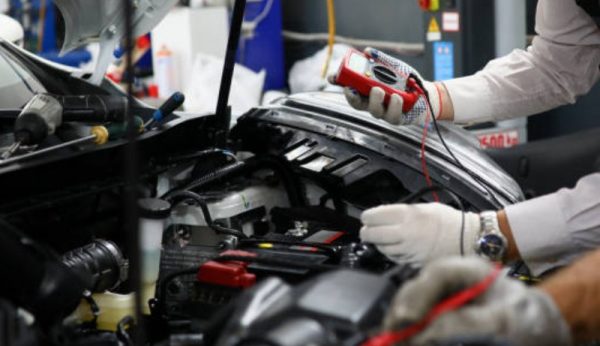 Electronics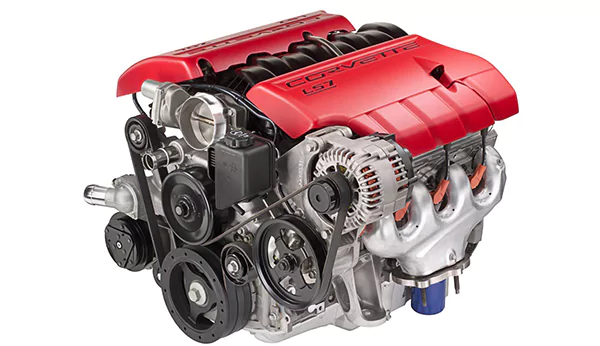 Engine Building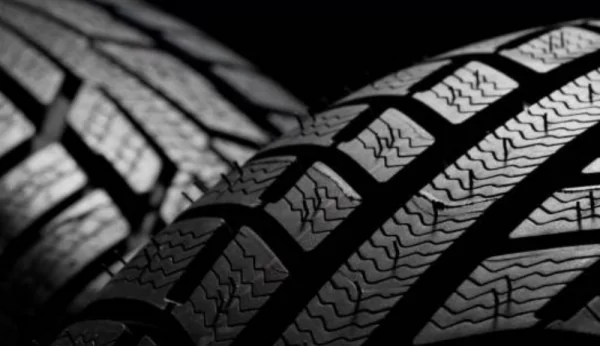 Wheels/Tires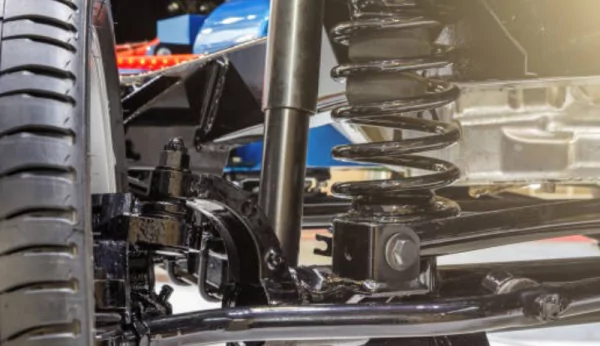 Suspension
Alignment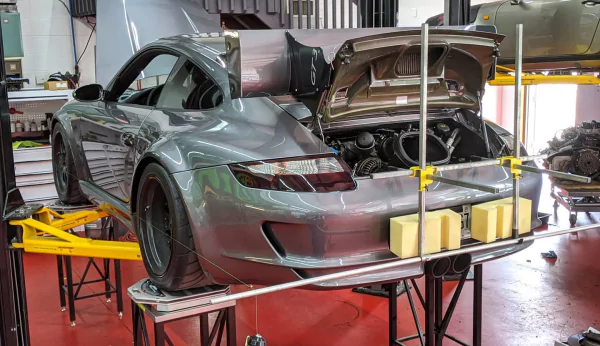 Corner Balance
Treat Customer Vehicles Like There Our Own
We at RMC take the time and care to develop or diagnose each vehicle with the utmost care and consideration. Our formula for success is really simple, treat others how we would want to be treated. #RaceRMCLV
Check out what our clients say about us with their reviews!
alejandro cisneros
2023-08-16
Definitely satisfied with the service at RMC. The shop took on a crazy project for me. The car had been poorly put together locally and issues came about. My car was leaking fuel and fuel smell had been leaking into the cabin. Replaced all my fuel lines. Upgraded a turbo for me. Fixed things as they came about. Car is driveable on the street. I live out of state and they kept me informed about status without my car just being left alone and not worked on. I had previously had my car sit a shop and was not timely tended to repairs or upgrades. Finally when a deadline was given to the last shop they rushed and lead to improper low quality work. Thank you RMC for fixing another shops mess and to Ed, Joe, and Sean for being patient with me. I am that much close to finishing the car and it looking like a nicely built evo.
Ive been bringing my cars here for a couple years now. They're a good, honest shop that will take great care of your cars! My cars are a little modified, too, so it is really nice to have a shop with fellow car enthusiasts that understand and are willing to take that extra step to do the work properly, whatever it may be Recently (8/2023) had RMC install seat-harnesses and go through the suspension on my bmw- they exceeded my expectations! They were extremely thorough and commutative through the entire process. They checked EVERY nut/bolt related to the suspension and paint-marked them. Really gives me peace of mind to drive with confidence! Cannot recommend RMC enough, no matter what you drive!
Great group of people! Joseph and Sean took care of me and my GT350R like no one else. 100% would recommend.
I discovered this place based on a recommendation from a fellow car enthusiast and I am incredibly grateful that I did. Without a doubt, this is the ultimate destination for top-quality car service, particularly for owners of classic American muscle cars like Mustangs and Camaros. My recent visit to the shop was an absolutely amazing experience. The technicians at RMC Motorsports showcased unmatched expertise in handling my Mustang and now my Camaro. Their level of respect and responsiveness towards my questions and preferences throughout the entire process was impressive. Unlike my disappointing encounters with other establishments such as Muscle Performance and Speed Demons Garage, I genuinely felt valued and well taken care of at RMC as they possessed a profound understanding of what they were dealing with! Furthermore, the communication was exceptional, with regular updates on the progress and any additional discoveries. Moreover, they were more than willing to accommodate any modifications or specific enhancements I desired. In summary, RMC Motorsports truly distinguishes themselves with their vast knowledge and exceptional customer service towards owners of classic American muscle cars.
Chanced on this spot at a recommendation from a car meet. Glad I did. Undoubtedly the go-to place for top-notch car service, especially for A90 Supra's and Z owners. My recent experience with them was nothing short of exceptional. The Techs at RMC Motorsports displayed an impressive level of expertise in handling Supra and my buddies' Z. Their knowledge was evident and they were super respectful of questions and wants. Communication throughout the process was outstanding. The staff kept me informed about the progress and any additional findings. Also any modifications on my installs I wanted or specific look I was going for. Their willingness to answer my questions def value added. I've had disappointing experiences with competing businesses like Made Performance, Gummy Grip, and Kaiju Motorsports. I didn't feel I got the same level of knowledge or treatment like I did at RMC. Overall I would recommend them to any auto enthusiast.
Discovered this gem of a car shop thanks to a recommendation from a local meet, and boy, am I glad I did! Without a doubt, RMC Motorsports is the ultimate destination for exceptional car service, especially if you own a Jeep. My recent encounter with them surpassed all expectations so I took my new a90 supra there as well! The technicians at RMC Motorsports showcased an astounding level of expertise when handling my a90 and Jeep. Their extensive knowledge was evident, and they treated our questions and preferences with the utmost respect. Some of the techs even go far back as the old HIN days which brought me to recommend my Z owner friends to check them out. Throughout the entire process, their communication was nothing short of outstanding. The staff kept me well-informed about the progress of the service and any additional findings they came across. They were also more than accommodating when it came to any specific modifications I wanted for my installs and alignment. This attention to detail and willingness to answer my queries truly added value to the whole experience. Having dealt with other competitors like Made Performance, Gummy Grip, and Kaiju Motorsports in the past, I must say that RMC Motorsports stood out head and shoulders above the rest. The level of knowledge and treatment I received from RMC was unparalleled. All in all, I wholeheartedly recommend RMC Motorsports to any fellow auto enthusiast. Their passion, expertise, and customer-centric approach make them a standout choice for car service.
Projected Resolutions
2023-07-31
I would highly recommend RMC Motorsports to anyone that needs automotive work, world class service and expertise here!
Mark Weinberger
2023-07-26
Great communication . Very knowledgeable
I recently had the pleasure of visiting RMC Motorsports for an installation service, and I couldn't be happier with the outstanding job they did on my 2018 VW Golf R downpipe! From start to finish, the entire experience was nothing short of excellent. First and foremost, the customer service at RMC Motorsports was top-notch. As soon as I walked in, I was greeted warmly by their friendly and knowledgeable staff. They took the time to understand my needs and provided valuable insights on the best downpipe options for my vehicle. The installation process was seamless and professional. The mechanics at RMC Motorsports exhibited a high level of expertise, working with precision and attention to detail. They handled my car with care, ensuring everything was properly installed and securely fitted. I felt confident that my vehicle was in the hands of experts who genuinely cared about the quality of their work. Moreover, the facilities at RMC Motorsports were clean, organized, and well-equipped. It's evident that they invest in the latest tools and technology to deliver exceptional results. Once the downpipe was installed, I immediately noticed a significant improvement in the performance of my VW Golf R. The power and responsiveness of the engine were noticeably enhanced, and the exhaust note had a satisfying growl to it. RMC Motorsports' expertise truly made a difference, and I couldn't be happier with the results. In addition to the technical aspects, the overall experience at RMC Motorsports was pleasant and hassle-free. They completed the installation within the estimated timeframe and at a reasonable cost, which I greatly appreciated. I highly recommend RMC Motorsports to any VW Golf R owner or anyone in need of automotive performance upgrades. Their professionalism, expertise, and commitment to customer satisfaction are truly commendable. I'm already planning my next visit for some additional upgrades, and I have complete confidence that RMC Motorsports will exceed my expectations once again. Thank you, RMC Motorsports, for your outstanding service and for making my VW Golf R even more enjoyable to drive! You've earned a loyal customer in me. Sincerely, A Delighted VW Golf R Owner
Brought them my evox for a 90k mike tube up and they were able to get everything I need done quickly and properly. While they were doing the inspection they found that my radiator was leaking and immediately let me know and gave me options
Sean is a super chill and knowledgeable guy. Always on time with my quotes and very honest. Definitely a trustworthy shop and they do excellent work. 10/10 would recommend
Awesome shop. I take my STi there for everything I need done. From performance parts installs to tuning, oil changes to alignments. They do it all and I won't take my car anywhere else.